The mission statement of PaidarSolar:
Sustainable prosperity with affordable solar electricity!
Solar electricity is affordable, clean , has long-term benefits and localization capability. Solar leads to increasing the economic stability of electricity, reducing environmental consumption, preventing global warming, and reducing the consumption and price of fossil fuels. Our mission at PaidarSolar is sustainable prosperity with affordable solar electricity. In this regard, we produce all kinds of high-quality solar panels, build solar utilities and provide related services in both residential and industrial sectors.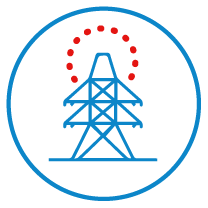 +1.5 million
The number of panels being produced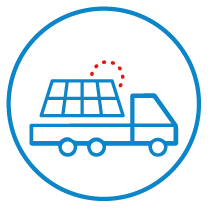 +700 MW
Power utility under construction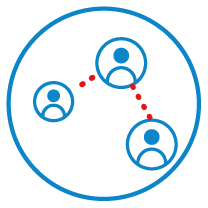 +300 peoples
Company employees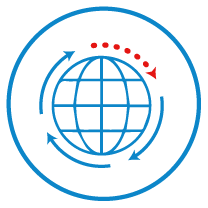 +580 TJ
Global energy demand
Solar panel production is based on scientific methods and the use of the latest technologies in the world, which results in providing cheap and stable electricity to customers and respecting their rights. Also, the company is committed to complying with social and economic responsibilities that by creating employment; It tries to fulfill these obligations. By obtaining environmental permits, this company is committed to reducing industrial pollution in order to preserve and sustain the environment.
We think of a clean and safe environment!
PaidarSolar factory
PaidarSolar Engineering Company (former Paidar Sazeh Felez Engineering Company) was established in 2004 with registration number 240528 and national ID number 10102812952 in the registration office of companies and non-commercial institutions in Tehran. In 2005, this company purchased the land of its factory in Eshtehard industrial town located in Alborz province and put it into full operation in 2011. The factory of this company with the license to manufacture prefabricated metal frame parts with a capacity of 25,000 tons per year is one of the largest production complexes of metal structures in the country. This factory has an area of 32,000 square meters and industrial halls of 10,000 square meters with the necessary facilities, including types of overhead cranes, power transmission bus ducts, high pressure industrial gas, as well as office and support buildings of 2,000 square meters and open industrial warehouse space of 12,000 square meters with 2 MW of 20 kV electricity and 1,000 cubic meters of gas with a pressure of 60 pounds can produce any type of product on a national scale.
2,000 square meters and 12,000 square meters of open industrial warehouse space with 2MW of 20KW of electricity and 1,000 cubic meters of gas with a pressure of 60 pounds can produce any type of product on a national scale.
The perspective of PaidarSolar:
Becoming the most successful and valuable brand in the Middle East renewable energy industry!
Our vision at PaidarSolar Company is to be the leading company (market leader) in the production of solar panels and the construction of solar power plants in the Middle East and among the top ten solar panel manufacturer companies in Asia. Our priority is our customers. We pay special attention to shareholders and employees and they are our most important assets. Our company thinks about the health of the environment and people of the world and works in this direction.
PaidarSolar services:
PaidarSolar Company with a registered capital of 2430 billion Rials and in the process of increasing its capital to the amount of 10.000 billion Rials, has prepared the preparations for the construction of a solar panel production utility and equipment related to solar utilities on a regional scale. In this regard, this company aims to install two fully automatic solar panel production lines, an aluminum profile production line, a line for converting ordinary glass to tempered glass, a production line for steel dies for aluminum extrusion, a line for prefabricated concrete parts and using a line Prefabricated parts of metal structures will enable the construction of solar utilities. The operation plan, including funding, purchase and transportation, and the complete installation and commissioning of this complex, is scheduled for 12 months.